Cooking energy and cost rating services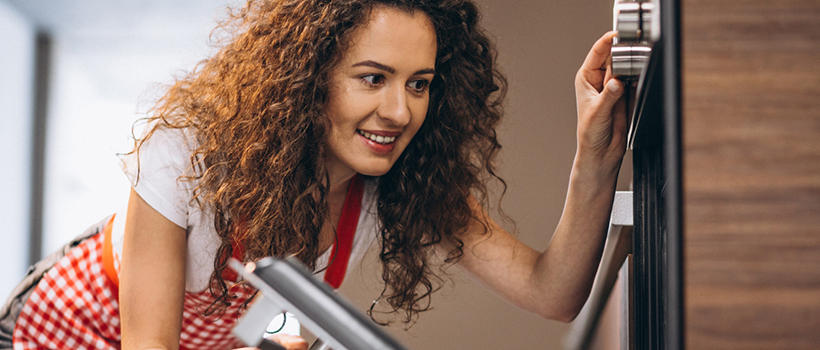 Many consumers are considering the cost of cooking food products at home, as well as which appliances and methods may help them to minimise these costs. Our cooking energy and cost rating service offers a step change in the provision of information to consumers about the impact of food product and cooking appliance selection on their household energy bill.
We expect that a move to better inform consumers of the cost of cooking will be of considerable benefit to the consumers themselves, which will in turn benefit the manufacturers and retailers who provide this information about their cooking appliances and food products.
Energy usage and cost can be measured in conjunction with cooking instruction generation, verification and validation trials. We also offer the energy and cost assessments as a standalone service for products with existing, verified instructions.
For the science behind the service and how it was developed, see our white paper.
Key contacts
You may also be interested in
Thermal processing training courses
Explore our Thermal processing related courses including; Safe cooking: process validation, live online tutor-led training course
Are you getting the most from your Membership?
Watch our membership FAQ videos and find out more about Member Service Account spending, Member Interest Groups, help and advice
Where we refer to UKAS Accreditation
The Campden BRI group companies listed below are both accredited in accordance with the recognised International Standard ISO17025:2017 by the United Kingdom Accreditation Service (UKAS). The accreditation demonstrates technical competence for a defined scope of methods, specific to each site, as detailed in the schedules of accreditation bearing the testing laboratory number. The schedules may be revised from time to time and reissued by UKAS. The most recent issue of the schedules are available from the UKAS website www.ukas.com
Campden BRI (Chipping Campden) Limited is a UKAS accredited testing laboratory No. 1079 Campden BRI (Nutfield) is a UKAS accredited testing laboratory No. 1207