Imaging services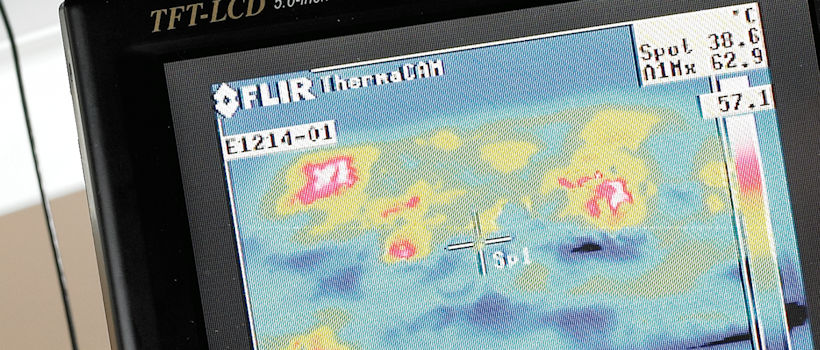 The ability to accurately picture and describe the colour or structure of a food product provides the food manufacturer with a valuable tool to improve quality. From consistent and accurate colour measurements of products such as fruit and vegetables, to detailed descriptions of the crumb structure of bread and cakes, Campden BRI has a range of state-of-the-art equipment to do the job.
As well as our microscopy services, we also carry out:
Accurate colour imaging using a DigiEye imaging system, calibrated against the CIELAB colour space. This includes image capture, screen display ad printing. Images can be used for food specification, analysed to measure the colour distribution, and printed on a calibrated printer for use in visual assessment.
Non-destructive imaging of internal product structure using an X-ray CT scanner. A special oven enables products to be baked inside the scanner, enabling structural changes to be studied during processing.
Quantitative analysis of cellular product structure using the C-Cell instrument developed by Campden BRI.
Hyperspectral NIR imaging. This allows the chemical composition of products to be visualised. It clearly shows areas where the composition is different – and thus is very useful for investigating the uptake of fat in fried products, such as doughnuts or chips. The same technique can also be used to monitor moisture migration in bakery products, and help understand how they become stale over storage life
Digital image analysis can be used to provide objective measurements of a wide range of characteristics, using images from any of the above sources. Dedicated software and imaging systems can be developed for particular tasks.
You may also be interested in
Food analysis and testing
Explore our analysis and testing related courses including; calculating meat content and wine analysis
Are you getting the most from your Membership?
Watch our membership FAQ videos and find out more about Member Service Account spending, Member Interest Groups, help and advice
Where we refer to UKAS Accreditation
The Campden BRI group companies listed below are both accredited in accordance with the recognised International Standard ISO17025:2017 by the United Kingdom Accreditation Service (UKAS). The accreditation demonstrates technical competence for a defined scope of methods, specific to each site, as detailed in the schedules of accreditation bearing the testing laboratory number. The schedules may be revised from time to time and reissued by UKAS. The most recent issue of the schedules are available from the UKAS website www.ukas.com
Campden BRI (Chipping Campden) Limited is a UKAS accredited testing laboratory No. 1079 Campden BRI (Nutfield) is a UKAS accredited testing laboratory No. 1207