Gluten-free bread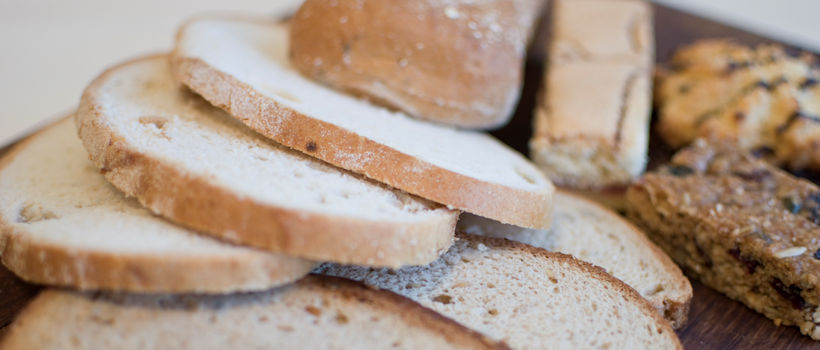 The functionality of wheat flour in bread depends on both the protein and starch components of the wheat. During mixing and dough development, wheat protein develops a gluten network which is responsible for maintaining dough structure during proving and the early stages of baking.
As the temperature rises during the latter stages of baking, the gluten denatures and starch gelatinisation occurs. This is primarily responsible for the final structure and texture of baked bread.With gluten free bread systems, ingredients have to be identified which can contribute the functionality of both the gluten and the wheat starch to the bread system.
Hydrocolloids provide the visco-elastic and gas-retaining properties found in wheat flour dough
Starches or flours gelatinise during baking to provide a structure and texture to bread.
Functional proteins such as egg albumin which contribute to stabilising the structure.
Baking and cereal training courses
Explore our Baking and cereal related courses including; Principles of baking and chorleywood bread process
Are you getting the most from your Membership?
Watch our membership FAQ videos and find out more about Member Service Account spending, Member Interest Groups, help and advice
Where we refer to UKAS Accreditation
The Campden BRI group companies listed below are both accredited in accordance with the recognised International Standard ISO17025:2017 by the United Kingdom Accreditation Service (UKAS). The accreditation demonstrates technical competence for a defined scope of methods, specific to each site, as detailed in the schedules of accreditation bearing the testing laboratory number. The schedules may be revised from time to time and reissued by UKAS. The most recent issue of the schedules are available from the UKAS website www.ukas.com
Campden BRI (Chipping Campden) Limited is a UKAS accredited testing laboratory No. 1079 Campden BRI (Nutfield) is a UKAS accredited testing laboratory No. 1207