Pesticides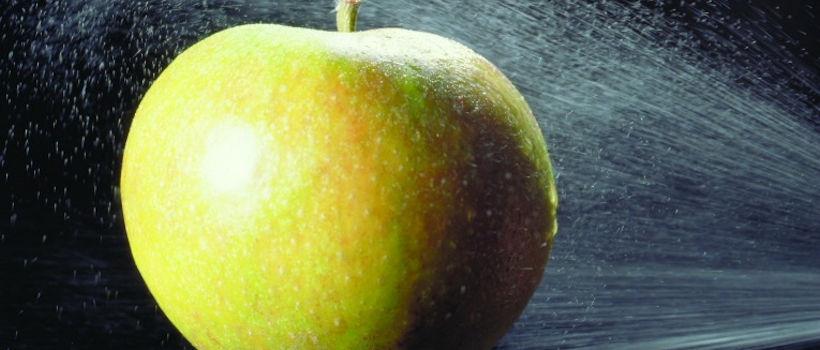 Campden BRI can help to demystify the subject of pesticides - explaining what can be used, and when and where - and providing clarity in an area where mis-information and misunderstanding abound. We have considerable expertise in field trials to determine the effectiveness of different pesticide systems, and in their response to processing, and in the development of pesticide-free organic systems.
We have an extensive range of pesticide analytical techniques and our sensory analysis services can help determine whether you have a taint problem. In fact, we can help you assess the potential for taint before a problem arises.
The legislation surrounding pesticide use is complex, and companies need expert clarification on what their responsibilities are, and whether any particular concern or issue is based on a serious problem and is likely to affect them. We can provide authoritative information to help them make important decisions.
Need this test performed urgently?
You can't afford to delay. Our world leading technical experts are here to deliver a fast turnaround time and get you the critical answers you need. To arrange a rapid turnaround of your sample analysis simply click the button below and complete the form or phone +44(0)1386 842291 now.
For further information or prices please contact us:
Raw materials training courses
Explore our raw materials related courses including; Agricultural production and processing – meeting requirements
Are you getting the most from your Membership?
Watch our membership FAQ videos and find out more about Member Service Account spending, Member Interest Groups, help and advice
Where we refer to UKAS Accreditation
The Campden BRI group companies listed below are both accredited in accordance with the recognised International Standard ISO17025:2017 by the United Kingdom Accreditation Service (UKAS). The accreditation demonstrates technical competence for a defined scope of methods, specific to each site, as detailed in the schedules of accreditation bearing the testing laboratory number. The schedules may be revised from time to time and reissued by UKAS. The most recent issue of the schedules are available from the UKAS website www.ukas.com
Campden BRI (Chipping Campden) Limited is a UKAS accredited testing laboratory No. 1079 Campden BRI (Nutfield) is a UKAS accredited testing laboratory No. 1207