Post-harvest operations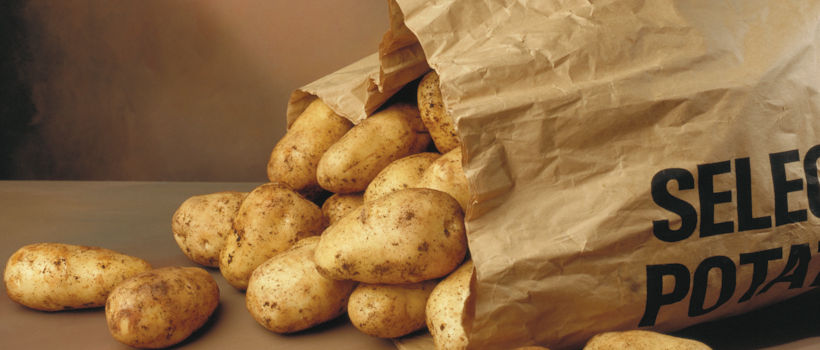 Post-harvest handling can have a direct impact on the quality and marketability of produce, and its shelf-life, and has become a critical quality attribute in fresh produce retailing. Storage and transport, and primary processing and packaging can all have a major effect. Campden BRI has substantial experience in the development and evaluation of new post-harvest practices for the food industry.
The multi-disciplinary expertise at Campden BRI allows us to offer fully integrated trial designs through:
Temperature and humidity controlled facilities capable of replicating conditions during storage, transport, retail display and consumer storage.
The provision of a range of commercial packaging technologies including modified atmospheres.
Sensory evaluation of colour, flavour, texture and odour, including assessments of consumer acceptability.
Analysis of nutritional and compositional changes during post-harvest storage and shelf life.
Raw materials training courses
Explore our raw materials related courses including; Agricultural production and processing – meeting requirements
Are you getting the most from your Membership?
Watch our membership FAQ videos and find out more about Member Service Account spending, Member Interest Groups, help and advice
Where we refer to UKAS Accreditation
The Campden BRI group companies listed below are both accredited in accordance with the recognised International Standard ISO17025:2017 by the United Kingdom Accreditation Service (UKAS). The accreditation demonstrates technical competence for a defined scope of methods, specific to each site, as detailed in the schedules of accreditation bearing the testing laboratory number. The schedules may be revised from time to time and reissued by UKAS. The most recent issue of the schedules are available from the UKAS website www.ukas.com
Campden BRI (Chipping Campden) Limited is a UKAS accredited testing laboratory No. 1079 Campden BRI (Nutfield) is a UKAS accredited testing laboratory No. 1207