Residue and contaminant analysis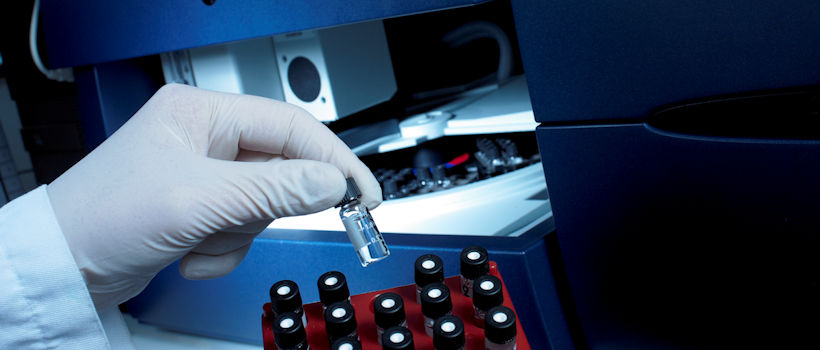 Residue analysis
Residue analysis in a food context is the analysis of contaminants or pesticide residues in a product. Different residues will be analysed by different techniques. Foods can often become contaminated with chemicals that should not be present. These may arise from the growing environment (the soil or the air) or from processing or packaging. We can help you through the maze of possibilities and determine what is present and whether levels are of concern.
We can also offer advice on the origin of the contamination and what can be done to prevent it. Contact us for contaminant analysis and advice on:
3-MCPD (monochloropropanediol) and 1,3-DCP (dichloropropanol)
Antibiotics
Benzene
Food taints - including wine taints
Furans
Heavy metals and trace elements - including iron, lead, copper, zinc, tin, cadmium, arsenic and mercury
Mycotoxins - including ochratoxin, aflatoxin, zearalenone and patulin
Nitrate and nitrites
Packaging contaminants
Pesticide analysis and taint identification
Phthalates
Polyaromatic hydrocarbons (PAHs)
Polychlorinated biphenyls (PCBs)
Solvents
Analysis training courses
Explore our analysis related courses including; Product assessment and Wine analysis and Tutored faults tasting
Are you getting the most from your Membership?
Watch our membership FAQ videos and find out more about Member Service Account spending, Member Interest Groups, help and advice
Where we refer to UKAS Accreditation
The Campden BRI group companies listed below are both accredited in accordance with the recognised International Standard ISO17025:2017 by the United Kingdom Accreditation Service (UKAS). The accreditation demonstrates technical competence for a defined scope of methods, specific to each site, as detailed in the schedules of accreditation bearing the testing laboratory number. The schedules may be revised from time to time and reissued by UKAS. The most recent issue of the schedules are available from the UKAS website www.ukas.com
Campden BRI (Chipping Campden) Limited is a UKAS accredited testing laboratory No. 1079 Campden BRI (Nutfield) is a UKAS accredited testing laboratory No. 1207