Trace metal analysis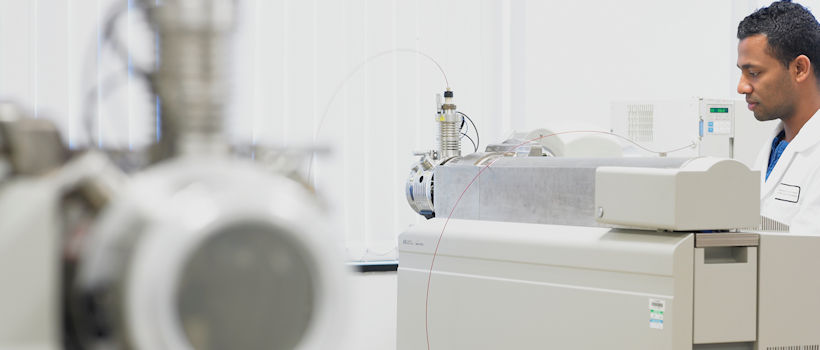 Trace metal analysis – that is, the detection of metals or their compounds at very low levels – is often carried out by ICP–MS (inductively coupled plasma mass spectrometry), the latest, quickest and most reliable approach. Many trace metals occur naturally in foods, and are nutrients; others can occur as contaminants. Some, at high enough levels, can be toxic. We offer trace metal analysis in food, drink and raw materials and ingredients as a service.
In many cases there are legislative limits on the specific trace metal content of food commodities. Rapid and reliable analysis of products for metals is essential in ensuring legislative compliance, demonstrating due diligence and troubleshooting problems that arise. We use our state-of-the-art ICP-MS equipment and our expertise to deliver reliable results rapidly.
Examples of foods and drinks we analyse:
Alcoholic and non-alcoholic beverages
Fruits and vegetables – fresh, frozen and canned
Herbs and spices
Fresh and canned meat, poultry and fish
Dairy products
Pulses, grain and flour
Our UKAS accredited analyses include:
Aluminium
Bismuth
Copper
Nickel
Zinc
Arsenic
Cadmium
Iron
Phosphorus
Barium
Chromium
Lead
Tin
Beryllium
Cobalt
Manganese
Titanium
Analysis training courses
Explore our analysis related courses including; Product assessment and Wine analysis and tutored faults tasting
Are you getting the most from your Membership?
Watch our membership FAQ videos and find out more about Member Service Account spending, Member Interest Groups, help and advice
Where we refer to UKAS Accreditation
The Campden BRI group companies listed below are both accredited in accordance with the recognised International Standard ISO17025:2017 by the United Kingdom Accreditation Service (UKAS). The accreditation demonstrates technical competence for a defined scope of methods, specific to each site, as detailed in the schedules of accreditation bearing the testing laboratory number. The schedules may be revised from time to time and reissued by UKAS. The most recent issue of the schedules are available from the UKAS website www.ukas.com
Campden BRI (Chipping Campden) Limited is a UKAS accredited testing laboratory No. 1079 Campden BRI (Nutfield) is a UKAS accredited testing laboratory No. 1207