Authenticity testing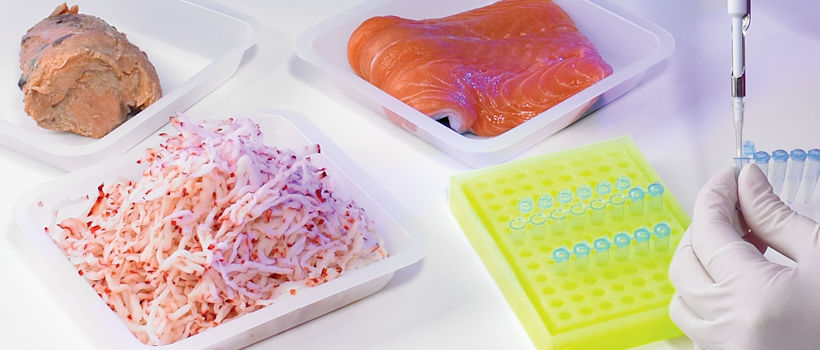 Is your product what it says it is? Is the rice basmati? Is the burger really beef, and is the fish finger really cod? These types of questions require a range of different techniques to determine the answers - including chemical and biochemical analysis, DNA fingerprinting, various forms of spectroscopy and microscopic evaluation. Legislation and your customers demand that you know the answer. Campden BRI has a wealth of expertise in matters ranging from fruit juice adulteration to genetic modification. Amongst the many services we offer are:
Variety identification - rice, wheat
Oils - adulteration of olive oil with hazelnut oil, DNA approach, oil authenticity
GMO free
Pasta - adulteration with common wheat
Coffee adulteration
Herb and spice adulteration and authenticity
Starch authenticity
Fruit identity
Chocolate composition and identification of type
You may also be interested in
Authenticity training courses
Explore our authenticity related courses including; TACCP/VACCP (food defence and food fraud) – intermediate
Are you getting the most from your Membership?
Watch our membership FAQ videos and find out more about Member Service Account spending, Member Interest Groups, help and advice
Where we refer to UKAS Accreditation
The Campden BRI group companies listed below are both accredited in accordance with the recognised International Standard ISO17025:2017 by the United Kingdom Accreditation Service (UKAS). The accreditation demonstrates technical competence for a defined scope of methods, specific to each site, as detailed in the schedules of accreditation bearing the testing laboratory number. The schedules may be revised from time to time and reissued by UKAS. The most recent issue of the schedules are available from the UKAS website www.ukas.com
Campden BRI (Chipping Campden) Limited is a UKAS accredited testing laboratory No. 1079 Campden BRI (Nutfield) is a UKAS accredited testing laboratory No. 1207