Food quality and spoilage - chemical issues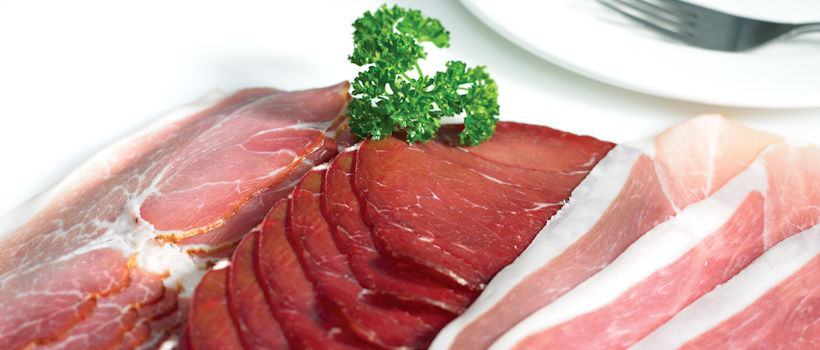 Chemical food spoilage is an unwanted quality change in a foodstuff, such as staling, discoloration, the development of off-flavours and odours (e.g. rancidity), and thinning of sauces. It can be caused, for example, by enzymic or microbial activity, oxidation or external tainting. Understanding these changes is required before action can be taken to slow them down or prevent them. Campden BRI has wide-ranging expertise in a variety of areas which can help you identify the cause of the problem:
Texture – such as the thinning of sauces from starch degradation.
Colour – including discoloration of meat, fruit or vegetables.
Off-odour and Off-flavour:

Breakdown of proteins in meat.
Taint from packaging, environment or processing.
Rancidity from lipid oxidation or hydrolysis.
Enzyme analysis can give an indication of adequacy of blanching and heat processing/cooking, and many texture, flavour and colour issues can be caused by specific enzyme activities -amylase, polygalacturonase, lipase, polyphenoloxidase, lipoxygenase, peroxidase, alkaline phosphatase and so on.
Food quality training courses
Explore our food quality related courses including; Meat technology, Product assessment and Supplier quality assurance – foundation
Are you getting the most from your Membership?
Watch our membership FAQ videos and find out more about Member Service Account spending, Member Interest Groups, help and advice
Where we refer to UKAS Accreditation
The Campden BRI group companies listed below are both accredited in accordance with the recognised International Standard ISO17025:2017 by the United Kingdom Accreditation Service (UKAS). The accreditation demonstrates technical competence for a defined scope of methods, specific to each site, as detailed in the schedules of accreditation bearing the testing laboratory number. The schedules may be revised from time to time and reissued by UKAS. The most recent issue of the schedules are available from the UKAS website www.ukas.com
Campden BRI (Chipping Campden) Limited is a UKAS accredited testing laboratory No. 1079 Campden BRI (Nutfield) is a UKAS accredited testing laboratory No. 1207