BRC Global Standard for Food Safety Issue 8
The BRC Global Standard for Food Safety has been updated with the release of Issue 8 in August 2018. The first audits against this issue will be conducted from 1 February 2019.
Overview of main changes?
Guide to the key changes to the standard
Video: Richard Leathers discusses Issue 8 changes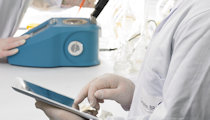 Slide presentation: Issue 8 – what can we expect?
What are the main changes?
New sections – production risk zones and traded goods
Food safety and quality culture – compulsory requirement
Separate clauses for supplier approval and monitoring – clause 3.5.1.2 for supplier approval and clause 3.5.1.3 for ongoing supplier monitoring
Food defence needs to be risk assessed, defined, documented, controlled, monitored and reviewed – clauses 4.2.1, 4.2.2, and 4.2.3
Risk based programmes for environmental monitoring – clause 4.11.8
The need to validate cooking instructions and shelf-life
Training on labelling procedures
Cyber security related to documents, records and equipment settings
Understanding the significance of laboratory results
Defining root cause analysis
Need help with BRC-8?


contact our support team, in the first instance.