Contaminants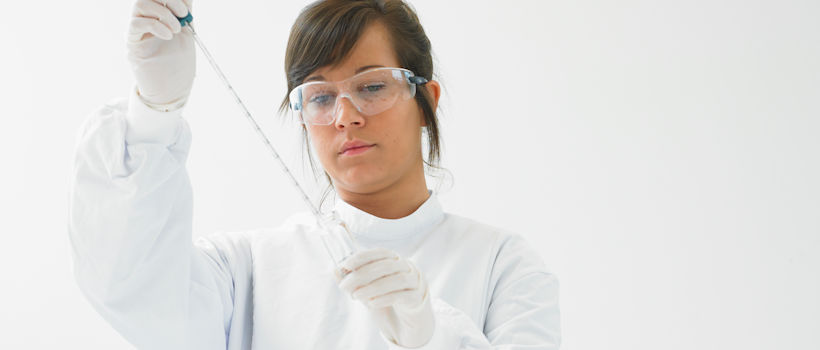 Contaminants can be either chemical, microbiological or physical. At Campden BRI we have a range of analytical techniques to tell you what is there and how much is there, and we can advise on how it got there and how to stop it happening again.
Chemical – e.g. heavy metals, environmental pollutants, acrylamide and other processing contaminants, illegal colours and other additives, and allergen cross-contamination
Microbiological – detection, enumeration and characterisation of pathogens, spoilage organisms and marker organisms
Physical – e.g. glass, metal, plastics, insects, hair and fibres, and vegetable material
Need this test performed urgently?
You can't afford to delay. Our world leading technical experts are here to deliver a fast turnaround time and get you the critical answers you need. To arrange a rapid turnaround of your sample analysis simply click the button below and complete the form or phone +44(0)1386 842291 now.
Contact us if you have or think you might have a contamination issue.
For further information or prices please contact us:
Contaminants training courses
Explore our contaminant related courses including; Yeast management and brewery hygiene and Factory inspections – technical issues
Are you getting the most from your Membership?
Watch our membership FAQ videos and find out more about Member Service Account spending, Member Interest Groups, help and advice
Where we refer to UKAS Accreditation
The Campden BRI group companies listed below are both accredited in accordance with the recognised International Standard ISO17025:2017 by the United Kingdom Accreditation Service (UKAS). The accreditation demonstrates technical competence for a defined scope of methods, specific to each site, as detailed in the schedules of accreditation bearing the testing laboratory number. The schedules may be revised from time to time and reissued by UKAS. The most recent issue of the schedules are available from the UKAS website www.ukas.com
Campden BRI (Chipping Campden) Limited is a UKAS accredited testing laboratory No. 1079 Campden BRI (Nutfield) is a UKAS accredited testing laboratory No. 1207