Application and mineral availability of micronised flour in bakery products
Workshop: Wednesday 12 February 2020
Campden BRI, Chipping Campden, Gloucestershire, GL55 6LD, UK
Attendance is free - only 20 spaces available
Media partner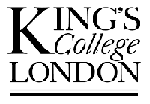 Summary
How does micromilled flour differ from conventional flour? And what are the benefits or challenges associated with its application in bakery products? These are some of the areas that will be covered by experts from King's College London and Campden BRI at this 1-day workshop. At this event, delegates will learn about the physical and rheological characteristics of micronised flour and get the latest insights into research of mineral bioavailability. Additionally, there is a chance to attend practical demonstrations to learn about application challenges and opportunities of micromilled flour.
Key benefits of attending
Attending this workshop will allow delegates to:
Keep up to date with the latest research of flour processing
Appreciate challenges and opportunities of micromilling flour
Network with peers from Industry
Who should attend?
Millers, Bakeries (Craft and Industrial), Product Developers, Nutritionists.
Register interest
Please note that copies of the presentations will not be available on the day but will be emailed within a few days of the event as an electronic download in PDF format.
Sign up to 2 years free subscription to an online continuing professional development (CPD)tool click here for further details